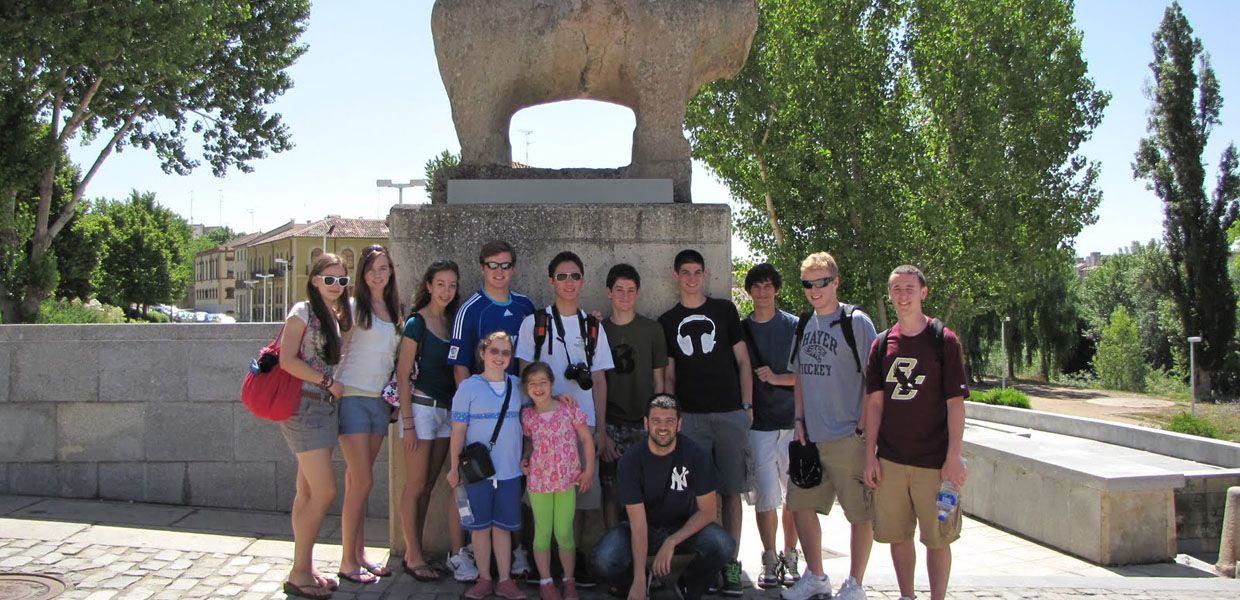 Trimester / Semester / Academic year
Exclusive program for talented students.
Very small number of students admitted.
Families carefully selected on a one-to-one basis.
Attendance to private/public academically
challenging schools.
Students take five compulsory subjects
and three optional ones.
DATES & FEES (no airfare)
---
Trimester
$ 14,900
---
Semester
Early September to late December
$ 16,900
Early January to late June
$ 19,900
---
Academic Year
$ 24,900
---
Spanish private/public schools are academically challenging. You'll find yourself in one of the last two years of baccalaureate with students who are preparing themselves for university education. You will have eight compulsory subjects, five of which are common to all students while three are specific to the learning track you choose. You can choose from four tracks: art, natural science and health, humanities and social studies, or technology. You'll learn about Spanish history and literature, have a chance to work on language fluency, and maybe study Galician, the regional language, very similar to Portuguese.
The price includes tuition, room, board, insurance, books as well as other school expenses.
Prices based on the ratio $1 = 0.90 €