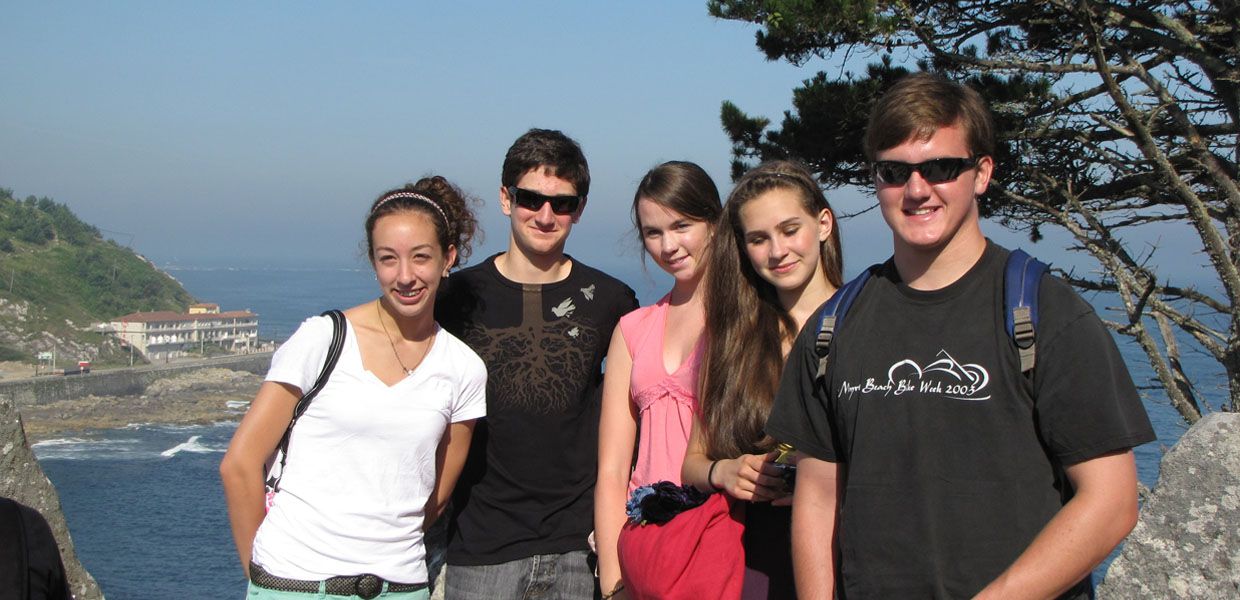 Summer Homestay & Travel
(4 weeks)
$6,950 (no airfare)
4 day trip to Madrid, Toledo and Salamanca.
Comfortable hotel accommodations.
3 ½ week homestay within the Vigo area.
Careful screening of host families.
One American student per host family.
Three fifty-minutes periods of spanish lessons from monday to friday.
Activities programmed with host families and/or the group.
Highly qualified teaching faculty.
Excursions scheduled for the weekend.
An opportunity to experience the spanish way of life.
Friendly atmosphere.
24-hour supervision provided by HIA counselors.
THE ITINERARY(Subject to change)
---
June 14:
VIGO. 3 ½ week homestay.
---
July 8:
Trip to Madrid.
4-Day trip to Madrid, Toledo and Salamanca.
---
July 12:
End of the homestay program.
---
The Program
This four-week program is based in Vigo, on the north-west coast of Spain, just 20 miles north of Portugal. It is a mid-sized and dynamic city and, at the same time, is a warm and friendly area, so our students will have an excellent opportunity to practice their Spanish and develop their skills in this language
The HIA summer program consists of a 3 1/2 week homestay with carefully screened host families and Spanish lessons given by highly qualified teachers; there are several activities homestay offered in the afternoon,as well as weekend excursions. It also includes a four day trip to Madrid,
Toledo and Salamanca.
Application Deadline
The HIA programs in Spain have a rolling admissions policy. However, since considerable arrangements have to be made overseas and since there is a limited amount of airline tickets reserved, we encourage you to submit your applications as soon as possible, preferably before March 15th.
Prices based on the ratio $1 = 0.90 €